As an economic development agency or economic development service, your main missions are to promote your territory or business sector and offer value-added services to your economic strategy. For this, you must constantly improve your prospecting to attract new companies, support existing companies and animate your network. Your main service offerings are to source and offer public subsidies, to offer real estate and to help recruit expert profiles.
But how can you broaden the spectrum of your services and innovate on the current and future needs of your economic strategy?
Each company has its own needs, it can seem difficult to anticipate these needs and integrate them into a global offer. To be able to offer a complete, adapted and scalable service, you need to deepen your knowledge of your local economic strategy. One of the easiest and most effective ways to do this is by using the online survey. Today, this "tool" is used daily in large companies and CCIs to develop their services, improve their knowledge and optimise their performance and customer satisfaction. However, few economic development services or innovation hubs currently use it, while their mission of supporting businesses is the foundation of their profession. This is why the use of an online survey tool is important to better understand your territory and sector of activity and therefore be able to develop your services and your expertise.
To assess your performance and understand the new needs of companies established in your territory, nothing like the use of online surveys, coupled with your CRM. This association offers many advantages:
Target your contacts according to simple or advanced filters
Reach more representative segments compared to the large number of responses collected
Very fast implementation and information gathering
Share on many digital channels (emails, web forms, social networks)
Instantaneous results
Objectivity of responses
Possible anonymisation of responses
Better knowledge for new opportunities
Eudonet CRM, used by project managers to support project leaders, therefore proposes to go further in the monitoring process to collect reliable and objective data to assess your performance and above all design the innovative services of tomorrow based on the responses collected and consolidated. This single feature opens up the possibilities! More than a simple satisfaction survey following an event, you will now be able to efficiently assess the use of your services, the relevance of your offer and detect new development opportunities. For example, the online survey can be used to:
Collect feedback from your contacts
Evaluate the processing of a request
Follow the development and progress of projects
Carry out a statistical survey as part of a study. These studies influence
the development of medium-term services such as supporting companies in the implementation of a sustainable policy or in their digital transformation.
Of course, the online survey module can also help you on specific or occasional subjects such as the covid-19 crisis. You will therefore be able to better assess the impact of this crisis on your territory or sector and the needs of your companies in the short and medium term. Give voice to your contacts and turn this source of information into useful indicators for your business.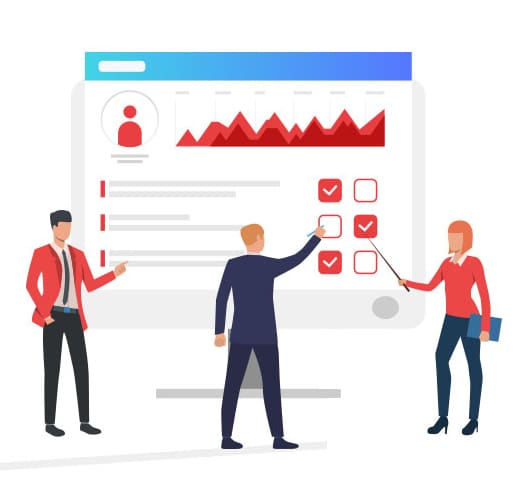 Eudonet CRM's online survey function
Easy to use, this functionality allows you to create surveys, polls and other observatories in a few clicks. The possibilities offered are numerous:
Open questions
Single or multiple-choice answers
Catalogues
Checkboxes
Star Rating
Mandatory or optional responses …
Your users build the survey they need, depending on the topic chosen. All feedback can be tracked in real time, with the ability to automatically create and edit reports whether in the form of graphs, pivot tables or simply raw data. These reports facilitate the interpretation of your data, to extract all the added value and help you in making informed decisions. Through these surveys and the analysis of their results, you can easily assess your performance or detect new service opportunities to meet your targets. The Online Survey function is fully integrated into the Eudonet CRM and is activated in one click. Contact our experts to find out more or benefit from an online presentation!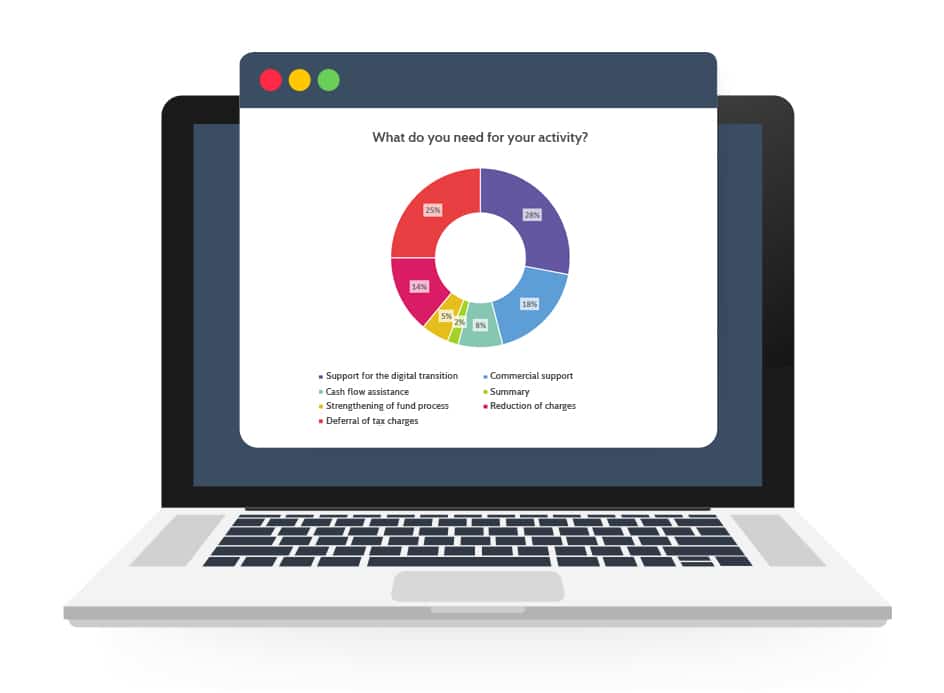 Eudonet CRM: much more than customer relationship management
Offering a verticalized offer, Eudonet CRM adapts perfectly to your business processes to allow you to gain in agility and performance thanks to its numerous functionalities at the service of collaboration. Do you have a CRM project? Contact our experts.