Why and how set up an extranet?
Collaboration - Digital - Marketing & Communication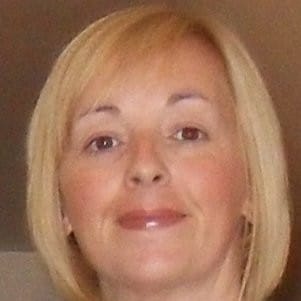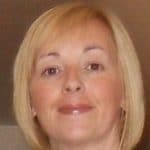 By Sarah Cotton
Sarah invites you to discover all the key stages of the CRM project in our dedicated white paper "9 questions to ask when writing the specifications for a CRM project".
Download White Paper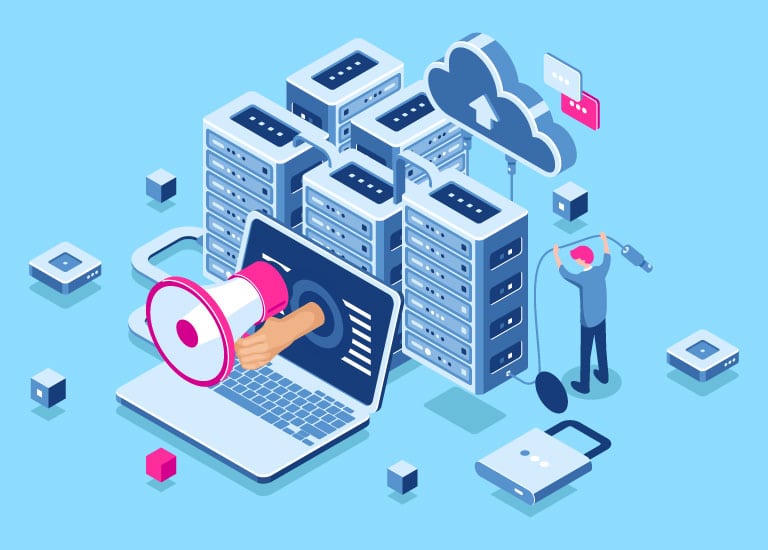 According to Statista in 2020, Internet users in the UK have never spent so much time on the web, with 4 hours and 12 minutes of browsing per day per person.
Under these conditions, who today has never connected to a customer area? Whether it is to check the progress of an order, make a complaint, manage the history of one's transactions or download an invoice, access to a customer portal has become very common. No longer do we have to wait for hours on the phone or hope for an answer to an e-mail, everyone expects immediate and smooth access to the information required.
To adapt to these new expectations, it seems essential for any association to provide a range of qualitative, secure and personalised services through a dedicated Extranet. But you may be wondering how it works. What are the advantages? Whom are they for?
What is an Extranet? Definition and use.
The extranet is a private and controlled computer network accessible through a simple internet connection. Its role is to authorise the connection of a defined group of external users in order to give them access to private resources. The implementation of an Extranet therefore makes it possible to simplify the exchange of information with the outside world, i.e., between your association and your members. It is, by definition, a secure web page completely dedicated to your customer relations to which all your users have access thanks to a login and a password.
What are the differences between Internet, Extranet and Intranet? In short, they are three different levels of networks. The Internet, as you know, is a public network open to all, with billions of pieces of information passing through every minute. Conversely, the Intranet, although based on the same protocols as the Internet, is a private internal network used exclusively by the employees of a company or any other legal entity. As for the Extranet, it lies between the two: it is a computer network that is also based on Internet technologies. However, it only gives access to information that you have decided to share with your external contacts in the context of your activity. 
Why set up an Extranet in your association?
Thanks to an Extranet, you will be able to provide your customers with personalised and customised content 24 hours a day. Functioning as a web portal, it benefits from the responsive design functionality which makes it available on all types of devices (PC, tablet or mobile phone). There is a whole universe of data that can be made available to your users or members through a customer space or Extranet such as:
Sharing information between association and members (address, email, date of birth, etc.) in full GDPR compliance,
Tracking the history of the relationship with the list of appointments, emails, data exchanged with your members,
Management and monitoring of the sales cycle from lead detection to contracts with order tracking and access to signed contracts
Customer support from request management and ticketing to submit a request to support and follow it up,
Access to marketing data to manage consent preferences, view newsletters and activity reports, register for events (webinars, training, conferences, committees, workshops and working groups, etc.).
Business processes and documents to pay membership fees and many others.
What are the advantages of an Extranet for the development of your business?
First, it can be said that a customer area gives you the possibility of offering your members access to useful information, of making your relationship with them more dynamic and of offering them tailor-made services. More specifically, the implementation of an Extranet will significantly improve the user experience of your members, but also your productivity thanks to real-time updating of your database.
An Extranet gives you the possibility of proposing contents adapted to your members within the framework of a completely synchronous communication. In return, you will be able to retrieve information in real time from AMS/CRM solution.
Building trust with your customers
The complete transparency with which you share your content on your customer area will facilitate a high level of accessibility and readability. You will make your customers autonomous by allowing them to go through your information in a simple, easy and independent way. That will definitely increase their loyalty and gain their trust. 
Improving collaboration between your members
Thanks to an Extranet, you will be able to share documents online, plan and organise meetings remotely and communicate on your news. You will also allow everyone to update their information directly. Thus, you will centralise a common database and encourage interaction between all the players in your company (employees, customers, suppliers, subcontractors, partners).
Promote members loyalty
Setting up an Extranet is also an opportunity for you to simplify your purchasing processes, automate the issuing of invoices, facilitate and secure the sharing of data (which is often encrypted), and comply with the regulations on personal data. All these actions will increase your members' satisfaction. You will thus strengthen their loyalty while improving your brand image.
How to set up the Eudonet Extranet?
More than a database that centralises all your customer information, a CRM solution allows you to manage memberships, marketing and reporting processes. Because of its modular architecture, a CRM can easily be connected to an Extranet to create a bridge through which information can easily be exchanged and ensure an always up-to-date.
Before the implementation of your Extranet x, a workshop is organised to discuss your specifications with your project teams. This workshop enables us to configure your platform so that it is as close as possible to the needs of your association: logo, colour codes, tabs, viewing or modification rights, etc. The objective is also to provide you with a familiar environment and ergonomics, both for ease of use by your teams and for your members' navigation.
Of course, the personalisation of this space cannot be complete without an offer adapted to your needs. This is why Eudonet proposes several levels of offers:
The "Consultation" offer. You offer your contacts the possibility to modify their personal information, to download shared documents and to consult the knowledge base.
The "Interaction" offer. In addition to the consultation offer, you interact with your contacts by allowing them to place an order or register for one of your events. Everyone will be able to ask questions, submit files, access and download their invoices.
The "Transaction" offer. Offer tailor-made services and provide each member of your network with a platform on which they are completely autonomous! Your members will be able to pay for their product or service orders directly from your Extranet through a secure payment module.
Are you interested in the Eudonet Extranet? Contact us for a demo!