[Replay] Eudonet UK #featureFriday - Member Journey
Contact Relationship Management - Data - Digital - Marketing & Communication - Performance
Sarah and Chris, our best CRM experts dedicated to Non-For-Profit sector, explain the Member Journey.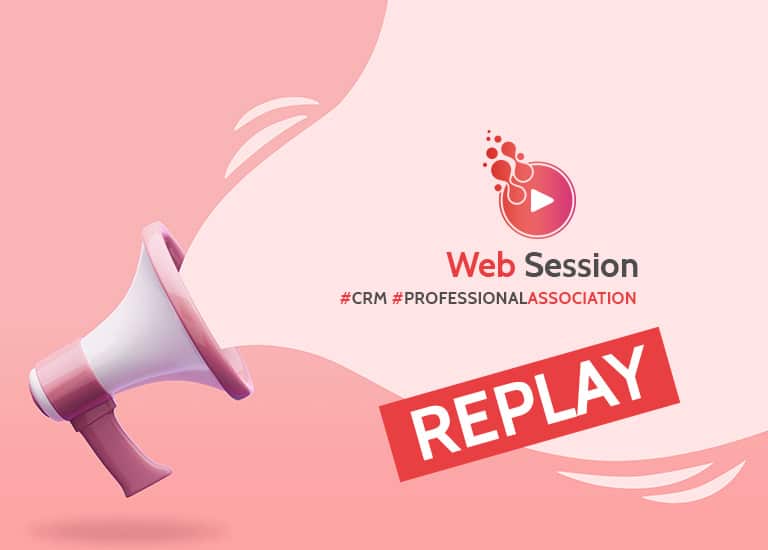 How to track your Member Journey using your AMS/CRM?
Retaining members, whilst recruiting new ones, is critical during these challenging times. So, understanding your members' journeys, and how you can improve their experiences, has become even more important.
A member journey map is the mapping of every experience your members have with you. It helps to plot all of the member's experiences with your association from initial contact through to long-term relationship.
Your members can interact with your association via many channels such as email marketing, referrals, website and social media. To make sure the members journey runs smoothly, it's a good idea to map out every touchpoint or experience along the journey to give members the best possible experience.
It also helps associations understand the process that a member goes through and helps to track drop off points throughout the journey
The benefits of a member journey map include:
Helps see how members interact with the association
Focuses the association on particular needs at different stages of their engagement
Identifies whether the members journey is in a logical order
Shows the gaps between the expected member experience and the one they actually go on.
Highlights priorities allowing the association to concentrate their efforts and expenditure on areas that require it.
On the program find out how:
Utilising the LinkedIn Connect Plugin to show adding a follower from LinkedIn directly in the Eudonet AMS
Demonstrate how you can take a LinkedIn follower to becoming a member
During this thirty – minutes webinar simply discover how to track your Member Journey using your AMS/CRM!
Thank you for watching,
Your Eudonet UK Team