As a strategic tool serving the growth of your association, an AMS / CRM solution allows you to monitor relationships with your members. However, certain internal or external factors may question the relevance of your current solution. In that case, it might be time to look for an Association Management System software that's right for you.
Why change your AMS / CRM Solution?
Do you feel that your  AMS / CRM solution is being constantly neglected by your employees due to the never-ending "homemade" tweaks needed to make it work? We have identified 7 main reasons that may push you to change your AMS / CRM:
Obsolete technology
Low scalability of the solution
Mismatch with your sector
Lack of knowledge of the sector on the part of your supplier
Lack of flexibility in the solution
Solution constrained by other country regulations
Data not secure enough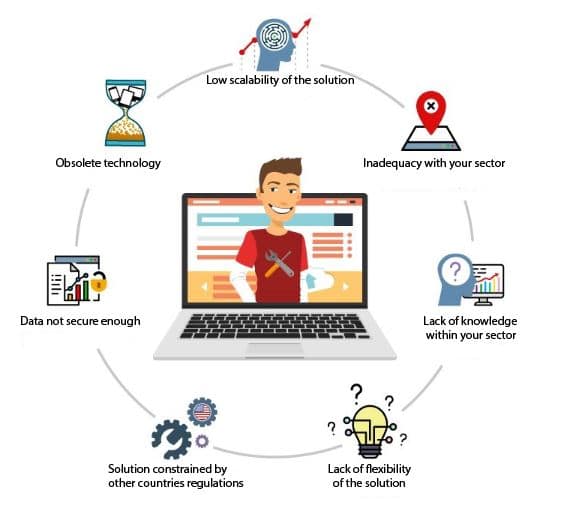 Change your solution if it is technologically obsolete
In our modern times when technology changes almost daily, it is not uncommon for a computer language or certain software to be abandoned in favour of another which is more efficient. It is then said that we serve end of life on previous versions of products. If your current software is developed with an obsolete language, choose a solution developed in .Net or Vue.js. Otherwise, you risk not having your AMS / CRM maintained by technical support.

Switch your solution if yours hasn't kept up with your changing needs
If your AMS / CRM project is more than 5 years old therefore your business has certainly evolved and your tools are probably no longer suitable. So, it's time to revisit your processes. Take the opportunity to look at a configurable solution that will evolve along with your needs.

Change your solution if yours is not suited to your business or sector
The relevance of your AMS / CRM solution can also be measured in its ability to meet the specific needs of your sector. Certain AMS / CRM solutions, such as those offered by the large well-known American companies, cover a vast general functional area but do not offer functionalities dedicated to specific sectors. These AMS / CRMs therefore cannot meet your needs.

Change your solution if your current suppliers are not experts in your particular sector
Your day-to-day activity is at the heart of your AMS / CRM and that is why the solution must be specifically designed for your business. Companies offering general or open-source solutions are rarely able to respond to your challenges, except by tweaking the functionalities according to your needs. A good provider is a provider who has the answer to your expectations. And also he, an expert in your sector of activity, will be able to support you day after day.

Change your solution if yours is inflexible
On the reverse side, a small-scale business solution that is too specialised will undoubtedly lack agility and the possibility of customisation. This is the case for the majority of small solutions built in silos. Very often in order to integrate the business processes of your organisation, these solutions require you to:
Either make a large number of specific (and potentially damaging) developments
Or wait (a very long time) for all customers to agree on the next developments.
It is even worse if you combine different operations. This requires you to use different software packages for the management of your activity. If they do not communicate with each other it increases the risk of errors.

Change your solution if your provider is American
With the establishment of the PATRIOT and CLOUD Acts in the United States, the data and information stored on the servers belonging to the American digital players are accessible to Uncle Sam… Even if the datacentre is located in Europe or elsewhere in the world. And this despite the GDPR, it leaves you wondering …

So many reasons to switch to Eudonet AMS / CRM
A scalable solution made to follow you in your growth
With its technological capability, our Eudonet X solution is constantly evolving. With .NETCore and the Vue.js framework, it relies on cutting-edge technologies. It is offering endless possibilities to improve the user experience on a daily basis. Suffice to say that we are here to stay!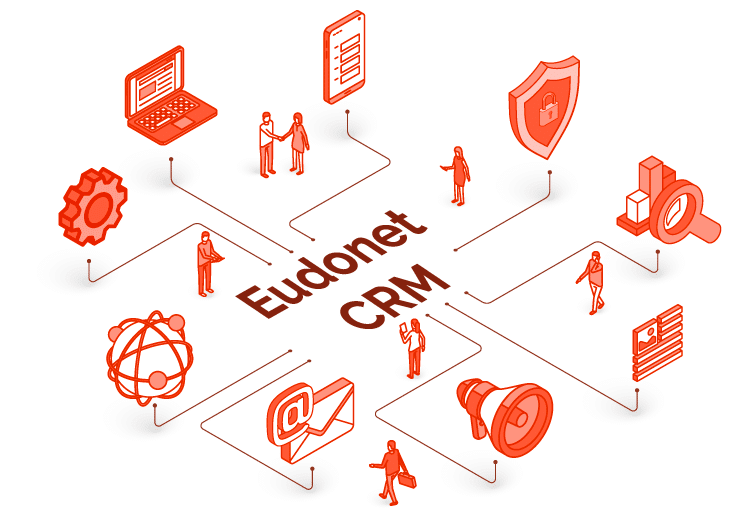 A solution designed to meet your business challenges
At Eudonet, we offer a common AMS / CRM base that can meet the needs of all types of organisations. We have  also developed "business" solutions dedicated to Professional Associations, Real Estate, Public Sector and Chambers of Commerce. These solutions already integrate the functionalities and processes essential to the management of your business.
AMS / CRM experts, yes, but also experts in your sector
The 250 Eudonet employees are organised into areas of expertise according to your sector of activity. From the call for tenders' phase, you are advised and guided in the development of your AMS / CRM. As we are both developer and integrator of Eudonet. There is no intermediary between you and us. A definite advantage to have the assurance of a quality service at each stage of the project.
A solution that evolves and can be personalised according to your needs
At Eudonet, we interact regularly with our customers and are attentive to changes in the market to offer an ever more appropriate solution. Thanks to its ergonomic administration console, you can customise everything to meet your needs without delay. Of course, we also offer specific developments when they prove to be essential.
A solution that fits perfectly into your environment
Eudonet AMS / CRM has the advantage of being extensible. Thanks to the Eudo Store, you can activate many functional extensions and APIs that further enhance your experience. Placed at the heart of your information system, AMS / CRM is then naturally interconnected with your favourite tools to centralise your business processes. Made-to-measure is at the service of your productivity.
A solution that guarantees the security of your data
A pioneer of the Sovereign Cloud, Eudonet hosts your data on servers that guarantee compliance with European laws, in particular the General Data Protection Regulation (GDPR). You can sleep soundly.
Methodology: How is the migration to Eudonet AMS / CRM going?
Successful change of AMS / CRM solution requires a rigorous methodology, the involvement of all and good preparation. In this work, the Eudonet teams are there to provide concrete solutions. Here is how we do it.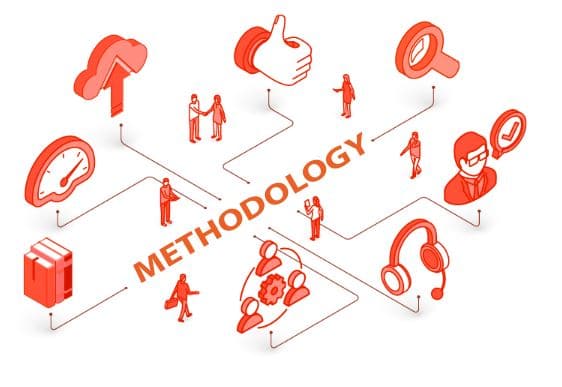 Involve the users of your future Eudonet AMS / CRM solution
First of all, make sure you have your management team on board, an essential factor in supporting change. To unite your company around the project, it must be supported by several people from different departments, identified as the internal Project Managers. They will have to get involved in the work of functional definition of the new tool in order to ensure a response to each need. Take advantage of this step to question your processes: what still works, what can be optimised, what can be abandoned. Now is the perfect time to do it!
Prepare your data for migration to your new Eudonet
With you, we start by precisely defining the methodology for the recovery and interfacing of your data according to information prioritisation rules. Together, we carry out the data migration plan to your new database:
The mapping between your current data that you want to keep and your new Eudonet AMS / CRM solution
Integration rules: deduplication keys, merger choice, data transformation
The order of execution of data imports according to the priorities defined beforehand.
For a smooth migration, it is important to identify upstream all the information you want to find in your new solution. Take stock of the various media used internally (current database, Excel, Word, etc.) and export them preferably in CSV or SQL format in an import file containing the fields of Eudonet AMS / CRM.
Tests, import and acceptance of your AMS / CRM
Before the total migration of your data to your new solution, we carry out a first import with 100 contacts to ensure the consistency of the process. If everything is in order, we then move onto importing all of your data using our EudoImport module. Finally, we are entering a testing and acceptance phase to verify the compliance and integrity of your data following the migration. Your new Eudonet is then deployed in its final version and your data and information can be used to their full potential.
Train your users on the Eudonet AMS / CRM solution, and more!
This is the last step before you can take full advantage of the power of your new AMS / CRM solution. According to the user profiles (simple users, administrators and super administrators), each one can follow the training which is intended for him. At the end of your training, the Eudonet teams send you user guides that you can customise according to your own business processes. But we are not stopping there! In order to remove any remaining obstacles, EudoTeam offers you additional support so that your users and administrators can adopt all the best practices.